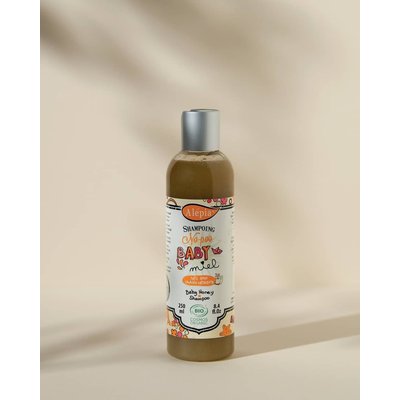 This product is labeled

Product for:
Honey is an ancient ingredient so precious that for a long time it was considered a divine manifestation.
Babymiel shampoo combines Aleppo soap and honey for a natural and incomparably soft wash. This unique hair care product is recommended for babies and anyone wishing to restore softness and vitality to their hair.
A few weeks of use and adaptation are recommended to really appreciate this unique shampoo formula.
Recommended for all hair types.
Ingredients
Aqua, Potassium Olivate, Glycerin, Mel (Honey), Potassium Laurus Nobilate, Potassium Hydroxide
Distribution network:
Home sale
Pharmacies and parapharmacies
Distance Selling