La Maison d'Orient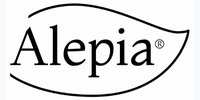 Founded in 2005, La Maison d'Orient really took off in 2008, following an exceptional meeting between two men. During a trip to Syria in 2006, Dr. Constantini, founder of the company, met Mr. Harastani, a famous Master Soap Maker in Aleppo, master of public health and specialist in fatty substances. The meeting was decisive and a true friendship was born between the two men, both passionate by the respect of Humanity and Earth. Therefore, they have attached with enthusiasm tradition, authenticity and science, obtaining the best quality of traditional Aleppo soaps; with unequaled percentages of laurel berry oil, shampoos without chemical surfactant, shower gels, facial creams with fresh fruits and fresh plants. While preserving the planet at every level of the company. Nature and sustainable development are the foundations of La Maison d'Orient.
In 2010, a research and development department was set up in order to ensure the quality and safety of the products, from manufacturing to sales, and thus meet the requirements of the French and European regulations. We also work with external laboratories for safety, efficiency tests as well as microbiological and dermatological tests.
Because of the political crisis in Syria, our Aleppo Master Soap Maker, Mr. Harastani, joined us in France. Thus, a craft factory was built in Paris and production is now carried out in France. The soaps made by our Master Soap Maker can therefore legitimately and faithfully preserve their denomination of "Aleppo soap".
---
Address and contact
3 Avenue des Erables
94440 SANTENY
FRANCE
---
Contact details
The activities of the member
Finished products in own brand
Contract manufacturer
The services of the member
Formulation
Manufacturing
Tailored
Turnkey
Quantités
Small quantities
Large quantities
The brands of the member