Our Association
---
Cosmébio is a French association for Organic Cosmetics. As an ambassador for organic cosmetics, its goal is to highlight the benefits of organic cosmetics, put in place high standards for this market and to make sure that each consumer has access to this information, no matter their profile.
---
Cosmebio - a history of 20 years as a mark of trust for consumers
Cosmébio was founded as an association in 2002, at a time when consumers were becoming increasingly aware of the dirty underside of the chemical industry. At this time, there were no regulations governing natural and organic cosmetics. So brands were free to make claims that their products contained a high level of plant-based ingredients. When very often in reality, plant extracts made up less than 1% of the total product. The marketing was much greener than the actual product.
The founders of Cosmébio felt the fervent need to address this issue and protect consumers from such corrupt practices. To fight back against the famous 'greenwashing' we hear so much about.
To do so, around 10 laboratories joined forces to draw up a set of specifications for natural and organic cosmetics. These criteria were meant to provide a reliable yardstick for making the right consumer choice in the maze of different marketing claims.
The Cosmebio Charter was the first of many fruits born from this working group. Soon to follow came the specifications, which were inspected by Ecocert and Bureau Veritas, because French legislation doesn't allow for an association to take on such a task. These specifications became known as the  COSMOS-standard , which today encapsulates Cosmebio's technical commitment.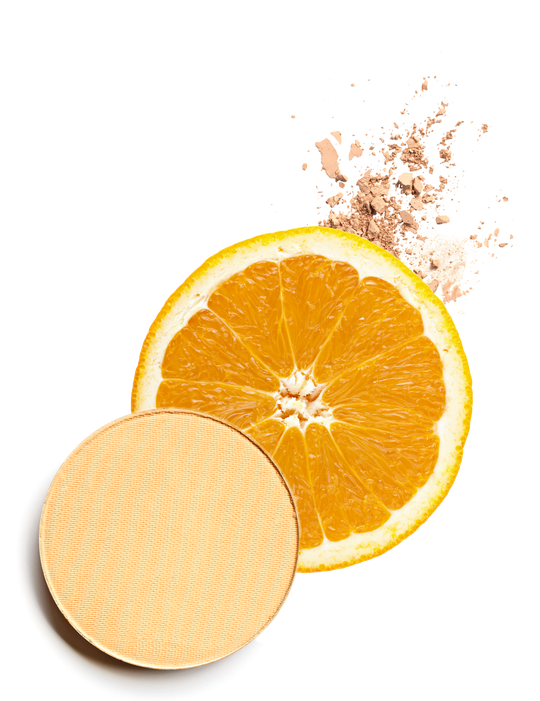 Cosmebio, a big family united in their commitment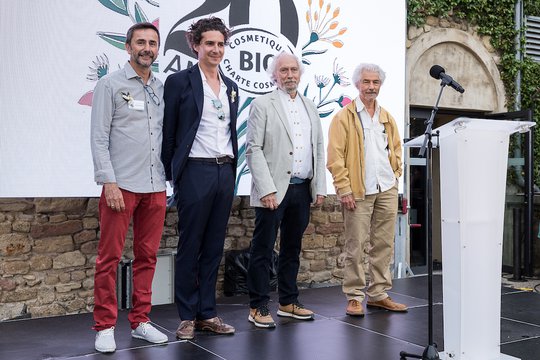 Former and current president of Cosmébio - ©Marianne Louge Photography
Over the past 20 years, Cosmébio has seen its membership jump from 10 laboratories to more than 550 companies. And every day new companies are contacting us to join up and come on board.
Membership is open to all companies that share our vision of real organic cosmetics. So if that's you, sign up! All we ask is that you commit to the founding principles laid out in the Cosmébio Manifesto.
Our projects
 
Nestled in the heart of Drôme, the Cosmébio team is based just next to Valence, striving daily towards:
Helping to enhance the skills of professionals in the field: each year we organise over 20 training courses and webinars to train our members on aspects that affect all different company spheres.
 
Helping to boost market development: we are constantly posting messages and sending out information on a daily basis to share our philosophy with consumers. We also regularly take part in trade shows and set up meetings between professionals within the sector to help them create opportunities and build their networks.
 
Standing up for consumer interests: we work closely alongside a whole host of different entities to make progress and steer things in the right direction. We are members of the Mouvement des Entrepreneurs de la Nouvelle Économie (Movement for New Economy Entrepreneurs) and Natexbio (French federation for organic processors and distributors). We also frequently work alongside the association COSMED and Ecotox (French scientific platform for research into ecotoxicology and environmental toxicology). We regularly question government ministers on issues we consider to be cause for concern.
The Cosmébio Position Papers
For 20 years, Cosmébio has defended the values ​​of organic cosmetics in the interest of growing this industry and imposing requirements to protect the well-being of man as well as the environment. This generally requires taking a precise stance on a variety of subjects. With the link below, you can consult the complete list of Cosmébio's Position Papers. Documents meant to inform the public about the opinion of our professional association made up of more than 550 companies.
Consult the Cosmébio Position Papers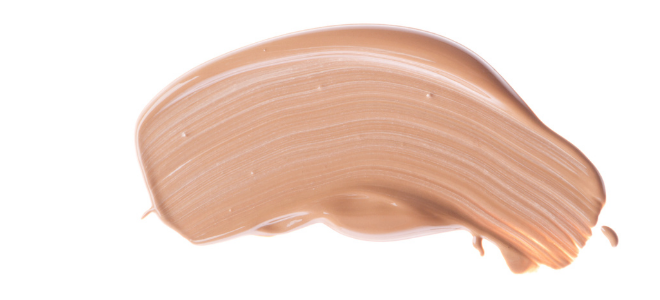 The team may be little but their commitment to the association is huge!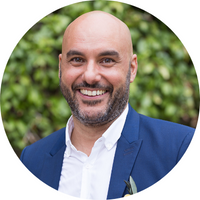 Nicolas - Manager
Nicolas forms the bridge between
the Cosmebio team and the Board of Directors.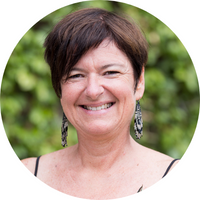 Véronique -  Training and Administrative Manager
Véronique manages the administration and training programs throughout the year.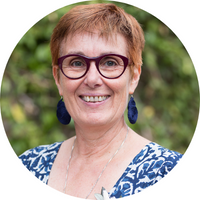 Doris - Member relations officer
Doris is your privileged contact for monitoring your membership and for answering your questions.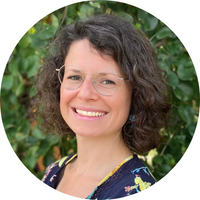 Justine - Responsable Technique
Justine est là pour accompagner les adhérents
sur les aspects techniques de leurs produits.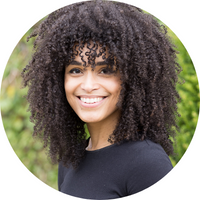 Mélissa - Responsable Projets Scientifiques
Mélissa pilote divers projets et études afin d'avancer sur les enjeux scientifiques liés à la cosmétique bio.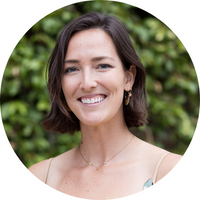 Kasey - Communications Manager
Kasey is our voice to raise awareness, works with the press, on our website and also helps develop the label in America.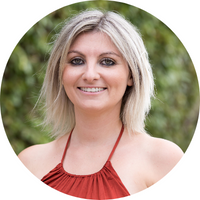 Magali - Business Developer
Magali is there to lead and develop a dynamic,
tight-knit network for our members to build links with each other.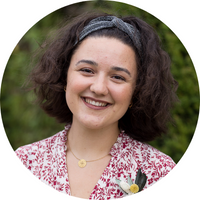 Giulia - Ethical and Environmental Project Manager
Giulia helps our members with different missions in RSE (social and environmental responsability) and leads the Ethics Commission.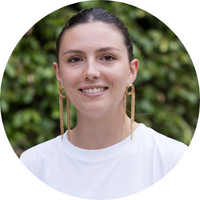 Lou - Community Manager
Lou manages the social media accounts for the association and helps Kasey with various communication projects.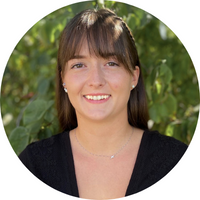 Noémie - Reusable Packaging Project Manager
Noémie manages the Reusable Packaging Projet and helps Magali and Giulia with different projects.

A deeply committed Board of Directors
Beyond our members and our team of 6, Cosmebio is run by a Board of Directors, which is elected by all of the association members. It sets our strategic direction with the help of four committees  –  Technical Committee, Distribution Committee, Communication Committee and Ethical Committee.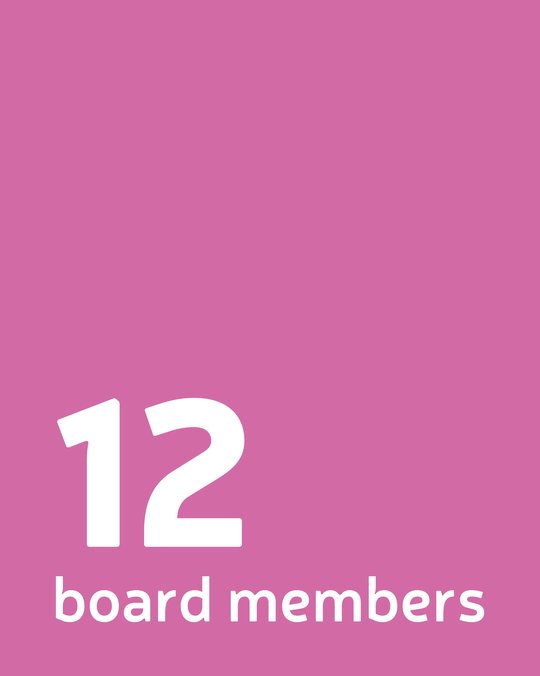 Since 2014 Romain Ruth, CEO of Florame, has been Chairman of the Board of Directors, which currently includes the following members:
- Valérie Demars-Marcadet, Vice-chairwoman - Founder of Aimée de Mars
- Pierre Charlier de Chily, Vice-chairman - Charmain of Aldivia
- Samuel Gabory, Vice-chairman - CEO of Nature et Stratégie
- Michèle Simonneau, Vice-chariwoman - Léa Nature's R&D Director
- Agnès Ducrocq, Treasurer - Chairwoman of Laboratoires Téane
- Régis Lelong, Vice-treasurer - CEO of Laboratoire Odysud
- Bastien Beaufort, Secretary - Guayapi's Deputy Director
- Damien Sineau - CEO of Alphanova Santé
- Guillaume Fievet - CEO of La Compagnie du Midi
- Sabine Peiffer - Gaiia's Marketing and Communications Director
- Eric Renard - CEO of Lovéa