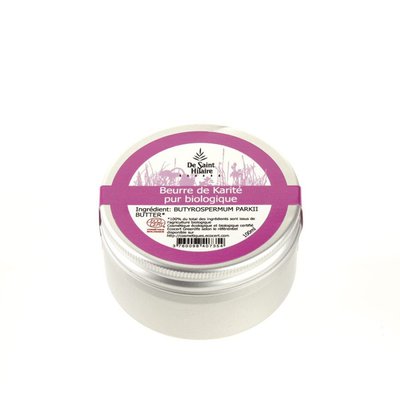 This product is labeled

Product for:
Pure organic Shea Butter.
Rich in vitamins A, D, E and F, Shea Butter reinforces your skin's elasticity and moisturizes it. The skin is soft and enveloped in a satin-smooth veil for maximal protection. Shea Butter also has anti-aging properties since it prevents skin aging thanks to vitamin E. Finally, Shea Butter acts against UVB.
You can use Shea Butter on your body, your face, your hands, you hair or even your lips (which will be protected and shining). You can even use Shea Butter in your hot bath to make your skin satin-smooth! Shea Butter is also the favourite ingredient of the home-made cosmetics enthusiasts.
Ingredients
BUTYROSPERMUM PARKII BUTTER
Distribution network:
Specialized shops
Distance Selling