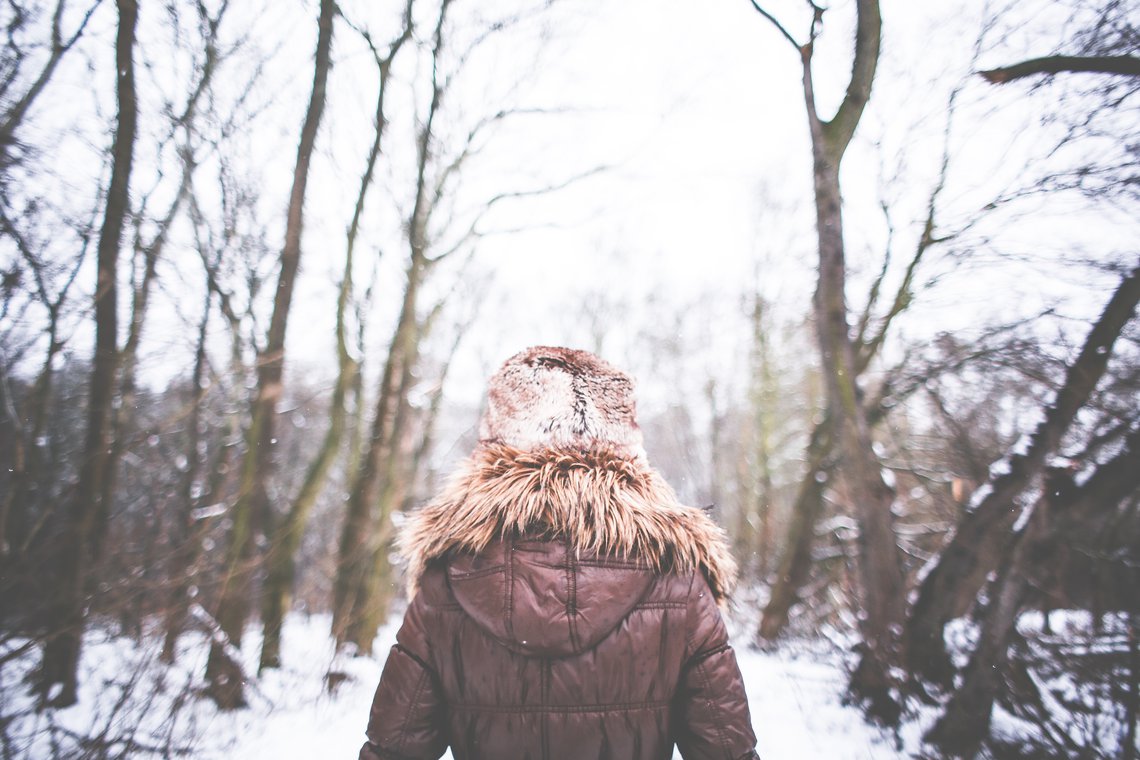 Winter is a great time to move to natural cosmetics carrying organic label. We explain you why.
La cosmétique bio labellisée, l'idéal pour les instants cocooning de l'hiver

Organic cosmetics carrying a label  are good friends during winter. Just like the huge plaids that invade Instagram every year and in which we enjoy watching TV.
What I mean is that winter is THE season of cocooning Sundays. The temperatures drop, the rain is more frequent ... As a resume, winter is an invitation to relax in his living room. And for many people, relaxation goes through the cosmetic pleasures!
The problem is that choosing bad products can be worse than doing nothing. Indeed, some ingredients like silicons for example are nothing more than cache-miseries. In the case of a moisturizing product, silicon will do nothing more than beautify the appearance of your skin or your hair. And when you stop using it, the risk is to be very disappointed ...
Passer aux cosmétiques bio labellisés  en hiver est donc de bon ton car cela vous épargne les mauvaises surprises à l'arrivée des beaux jours. D'autant plus qu'on aspire toutes à être radieuse au retour du printemps...Go to organic cosmetics carrying label in winter is therefore a good idea because it protects you from unpleasant surprises when spring comes back.
Best ingredients are in organic cosmetics

During winter, one of the most frequent cosmetic rituals is the hydration of skin and hair.

Preferred ingredients for this cosmetic ritual are usually oils and butters. Unfortunately, what is less known is that many oils in care products are made with petroleum.

These are mineral oils, whose action is to create an occlusive film on the skin that gives a soft and hydrated appearance to it. They stay on the surface, while vegetable oils penetrate the deep layers of the skin. Once again, we find ourselves in the presence of good old cache-miseries.
Lip balms are the most glaring example of this.

Switch to certified organic cosmetics in winter offers you an access to the best ingredients.

Here are some examples of moisturizing ingredients on which you can count on during winter (non-exhaustive list!):

- shea butter
- argan, avocado, macadamia oils...
- products from the hive : honey, royal jelly, propolis...
- donkey milk
Winter = Christmas = great time to receive organic cosmetics
 
Winter begins on December 21st. I.e. a few days before Christmas. For Christmas, tradition is to offer gifts to the beloved ones. So this is the perfect time to get organic cosmetics carrying lalbel and discover products you don't know.

Furthermore, the brands carrying Cosmebio label sell nice discovery boxes  for Christmas, very often advantageous from a financial point of view:
Winter = Christmas = many contests to win organic cosmetics
Christmas is also the time when social networks are full of contests. Organic cosmetics brands are full of creativity to make you earn their most beautiful products. This is the perfect time to try to win products to test throughout the winter!
Seasons of good resolutions

Finally, after Christmas comes the New Year and its traditional good resolutions. Why not make organic cosmetics and natural beauty one of your good resolutions 2018? For my part, my 2018 good resolution will be to switch to zero waste!