WOODFRANCE - CHANVRIA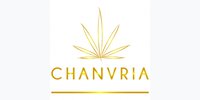 CHANVRIA has developed a new range of dermo-cosmetic treatments based on 100% virgin organic hemp oil. This line is particularly aimed at people with sensitive or damaged skin (weather, pollution, chemicals, detergents, sun, friction, etc.).
Made in France
CHANVRIA is a simple, vegetable, natural and organic brand.
---
Address and contact
6 rue Corneille
78150 Le Chesnay
FRANCE
Our activities
Finished products in own brand
Our brands