S.e.r.p. / Les Complexes Biotechniques
S.e.r.p. / Les Complexes Biotechniques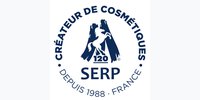 Know for the reliability and performance of its products and beauty care, our laboratory located in the bright South West of France, has always carefully selected assets and proposed formulations guided by efficiency and results.
Our products and treatments that combine Nature extracts ans latest molecules from of scientific Research, acting on the trappings of youth (freshness-smooth-tone-strength-lightness-slimming-vitality...) and thereby favor balance and well-being.
Fantasy and sparkling rhyme with obstinacy and tenacity to create the home logo products, but also to offer to others innovative formulas assuring them the discretion they require.
Loyal to our convictions and without ever betraying ourselves, we have progressed in our quest and have now arrived at LCbio. Our commitment to respect for the Earth, Nature and Mankind has always been present, and has now revealed and asserted itself.
We took into account the demand of new consumers of organic products; the textures ans scents should be as pleasant than cosmetic called conventional.
The products range LCbio are an invitation to travel through the aisles of a wonderful garden.
---
Address and contact
ZI de Marchès
82100 CASTELSARRASIN
FRANCE
---
Contact details
Our activities
Finished products in own brand
Contract manufacturer
Services proposés
Formulation
Manufacturing
Conditioning
Tailored
Turnkey
Quantités
Small quantities
Large quantities
Our brands