Pro-Vera sa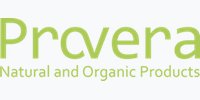 Pro-Vera is a Belgian recognized company in the food supplements sector for more than 15 years. Its products are widely distributed in the natural products store in Belgium and some other countries.
In 2009, the first range of organic cosmetics "AUREA" is created. It consists of a complete range of products with a high concentration of the purest Aloe Vera.
BIOSOLIS was founded in 2010 as no actor of the organic cosmetic sector was able to propose organic certified sun care products without using nanometric mineral UV filters, and that the only alternative to this potential harmful UV filters was the use of traditional chemical UV filters, filters not only potentially toxic for our health, but also very harmful for marine life and Mother Nature in general.
BIOSOLIS is therefore a very bold but also precursor range
---
Address and contact
Avenue Thomas Edison 152
1402 Thines
BELGIUM
The activities of the member
Finished products in own brand
The brands of the member