PERLES DE GASCOGNE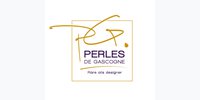 Perles de Gascogne is a French company specialized in the manufacturing of cold pressed virgin oils, and derivated products for food, nutraceuticals and cosmetics all around the wolrd. Our company is a family business, fruit of an adventure started in 2001 by its founder, Jean-Pierre Clavie, and perpetuated since 2008 by Nathalie Barrere and Christophe Merle.
Our speciality is to manufacture with our own production tool and products from integrated and mastered sectors. Our raw materials, sourced locally, are co-products of the food industry or dedicated agricultural crops. Some of our oils are unique in the world. We are present at each stage of the sectors (from the seed or the fruit to the manufacturing of the oil) and each step gives rise to strict quality controls. Our products have regular analytical control plans in accordance with our qualitative requirement.
Our company is firmly committed to an ambitious CSR approach.
Our « 100% South-West » oils and powders :
* Organic plum, organic hemp, organic camelina, hazelnut, walnut
* Organic Exfoliating powders
+ range in development
Our ingredients
---

---

---

---

---

---

---
---
Address and contact
3, allée de Vidalou
47300 PUJOLS
FRANCE
---
Contact details
Mrs BARRERE Nathalie
Mrs VACHER Emilie
The activities of the member
Quantités
Small quantities
Large quantities