NEWCOS SA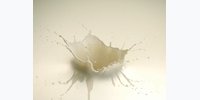 The Câlinesse concept, formulated in Switzerland in compliance with the COSMEBIO charter, is based on polysensorial care, with silky smooth textures and is made from rich , organic essential oils and Donkey's milk - a sort of white gold, which plays a vital goal in the beauty world.
With the aim of creating effective and balanced products, the dosage of the elixir, plants and oils must be unique to each product.
A beauty care range suitable for sensitive skin was the message put out at the launch of Câlinesse in 2007.
Donkey's milk contains a sufficient quantity of lipids to have a nourishing effect. Essential fatty acids such as omega 3 and 6 assist in the absorption of vitamins. They help elasticity and prevent certain illnesses such as eczema and psoriasis. In addition, it would seem that Donkey's milk encourages the healing process. The mineral salts enable the skin to be cleansed and remove dead skin cells thus making way for new living cells.
Luxury and glamour products, all created with the greatest attention to quality and the end product, these products are particularly suitable for demanding and sensitive skins.
---
Address and contact
Av de la gare 1
CP 874
1920 MARTIGNY
SWITZERLAND
---
Contact details
The activities of the member
Finished products in own brand
The brands of the member