Naadam Nature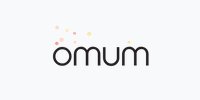 Omum is a French organic cosmetic brand dedicated to mums-to-be and young mums.
Omum is the first brand to offer at the same time:
- A glamorous, modern and feminine vision of motherhood,
- 7 solution-focused products adapted to the specific needs of expectant mothers and new mums' skins.
- Very high % of natural and organic ingredients
- AND the best safety standards on the market (organic-certified, essential oil free, conservative free and best ranks in the very serious French Best Cosmetics Guide 2013-2014 and 2015-2016).
---
Address and contact
32 avenue de Canteranne
33600 Pessac
FRANCE
The activities of the member
Finished products in own brand
The brands of the member