LEONIA COSMETIQUES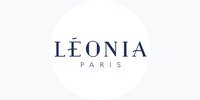 LEONIA Paris®
LÉONIA, the world's first brand of organic skincare white tea. ⁣⁣
Certified organic, Vegan, Eco-responsible, Made in France and Solidarity treatments.
Regarded in Asia for centuries as the elixir of immortality, white tea is cultivated in the high mountains and consists of the still closed buds and young shoots of the tea plant. 100% more effective than green tea, white tea is the most powerful antioxidant in the world and offers the skin multiple virtues: anti-aging, soothing, toning, hydrating, protective.
In our laboratory, LÉONIA has developed unique formulas with proven effectiveness, clinically tested by independent laboratories. All our treatments are full of natural active ingredients such as precious white tea, vegetable hyaluronic acid and jojoba oil. The manufacturing is Made in France and the eco-represented packaging is 100% respectful of the environment. The fragrances and textures of LÉONIA skincare products were co-organized with the community of nearly 300 Nantes women to best meet the expectations of women. Delicate and refined scents and textures, cosmetics are the result of long work between the laboratory, our perfumer and the community. In a united approach, organic white tea comes from a Vietnamese cooperative 100% female with fair trade label.
---
Address and contact
1 RUE MONDESIR
44000 NANTES
FRANCE
---
Contact details
The activities of the member
Finished products in own brand
The brands of the member