Lamazuna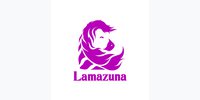 Lamazuna's aim is to offer innovative, sustainable and durable alternatives to bathroom products through eco-friendly solutions – many of which are handmade – that reduce bathroom waste.
The brand was created by Laëtitia Van de Walle in 2010, and is now based in the village of Marches, in France's Drôme region. A team of 70 highly motivated individuals works tirelessly every day to develop this great brand and make it grow, while staying true to its values and taking care never to create new needs.
Our range consists of solid cosmetics that are incredibly easy to use: shampoos, conditioner, facial cleansers, make-up remover, body butters and deodorants. But we also have sustainable and durable accessories, with "eco-affordable" products. These include washable cleansing wipes (to replace disposable cotton pads), reusable period products, a beautiful safety razor made from French oak wood, and our famous Oriculi ear cleaner – to put an end to disposable cotton buds!
Both light and compact, our products are not just good for the planet; they're also perfect for travel!
---
Address and contact
269 route des Compagnons
26300 Marches
FRANCE
The activities of the member
Finished products in own brand
The brands of the member