Lafaure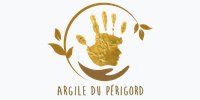 We are a french company with a long family tradition of mining and marketing minerals.
We focus our efforts on developing a 100% natural product with unique properties, the Argile du Périgord which is a bentonite clay. Owners of our own career in Dordogne (France) we completely master the sector, from extraction to packaging.
We offer a specific range of bentonite clay, certified Cosmos Approved, dedicated especially to the manufacture of natural and effective cosmetics.

Our ingredients
---

L'Argile du Périgord is a bentonite clay whose particular composition (= 75% smectite, 15% illite and 10% kaolinite) gives it unique properties. It presents a very complete range of actions that allows the development of very varied and high-quality cosmetic products (skincare, hair care, etc.).
---
Address and contact
Le Got
24550 Mazeyrolles
FRANCE
---
Contact details
The activities of the member
Quantités