Laboratoire Provendi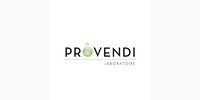 Created in the 1950s in Evian-les-Bains, Laboratoire Provendi is known worldwide for its soap dishes and rotary soaps, equipping thousands of communities and businesses.
With its experience as Master Craftsman Savonnier, the small company has gradually developed the production of Liquid Soap, including Liquid Soap Marseille, according to the method in the old.
Now based in Bons-en-Chablais not far from Evians-les-Bains, the Provendi laboratory, classified as a Living Heritage Company and the French leader in Liquid Soap Marseille, is able to meet the demand of many laboratories and manufacturers around the world.
Vigilant to the respect of the current regulatory and environmental requirements, Laboratoire Provendi puts in point the organ of the respect of the traditions, and the use of natural and organic products.
---
Address and contact
341 Rue du grand Vire - ZI Les Bracots
74890 BONS EN CHABLAIS
FRANCE
---
Contact details
Mr MEYNET Morgan
Administration/Accounting
Mr THIRY Xavier
Mrs GRATICOLA Clotilde
Our activities
Services proposés
Formulation
Manufacturing
Conditioning
Tailored
Turnkey
Quantités