Laboratoire PHYTEMA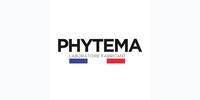 Convinced that technology and nature can form a marriage of the happiest or can marry harmoniously, the laboratories PHYTEMA have implanted for nearly 20 years their site of production and research & development, in a lush green, peaceful and protected. (In the heart of nature to imagine the products of tomorrow, pioneering and innovative products.)
In this unique place, the PHYTEMA Laboratories teams draw their inspiration between mountains and lakes to develop their know-how and expertise, and to imagine innovative products that respect the environment: PRODUCTS OF TOMORROW.
Our botanists, scientists, chemists, are listening to nature and take the best of the plant throughout the world, to create effective and promising compositions offering a global anti age solution.
Indeed, within the PHYTEMA laboratories, we do not limit ourselves to the exploitation of a unique asset, however powerful it may be, but we are convinced that we must seek a "cocktail" of the best assets according to the indications Or solutions.
Thus, PHYTEMA reinvents each day unique assemblages, combining plant extracts, vegetable oils, essential oils, fruit waters and flowers, to exceptional galenics, in total osmosis with the skin or the hair.
Each use becomes a source of intense pleasure accompanied by a real sensory journey.
Certified organic and labeled cosmos & cosmebio, our formulas are free of parabens, sulphates, mineral oils, silicones, quaternary ammonium ...
Our ORGANIC brands:
SKINCARE - Range of Beauty Care offering a whole range of Exclusive products, Magnifying Eye Contour, Radiant Complexion Serum, 2 BB Creams (01 + 02 shades), Scrubbing Jelly, Balancing Cleansing Foam, Precious Cleansing Oil, Rejuvenating Regenerating Cream, High Firming Cream, Body Regenerating Milk, Shower Oil.
HAIRCARE - Range of 5 shampoos according to each hair type + 1 Elixir Capillaire Before Shampoo and 1 performing Detangler-Repairing Conditioner.
BLACKBAO - For Metis and black skins - Hilighting range formulated WITHOUT hydroquinon, with respect of ethnic skins, for a luminous complexion and fighting against pigmentary spots.
POSITIV'HAIR - Range of 4 Anti grey hair + 3 Anti hair loss products + Anti yellowing Shampoo for grey OR polar blond Hair. NATURAL but not Organic certified.
To contact us: By phone: 04 79 52 23 08 Monday to Friday OR by mail: marketing@phytema-sas.com OR by mail : Laboratories PHYTEMA, 1206 A Route de Mijoux, 73310 Ruffieux, France
---
Address and contact
1206 A route de mijoux
73310 RUFFIEUX
FRANCE
---
Contact details
Mrs KOLLY Aurore
Mr ARDUIN François
The activities of the member
Finished products in own brand
Contract manufacturer
The services of the member
Formulation
Manufacturing
Conditioning
Tailored
Turnkey
Quantités
Small quantities
Large quantities
The brands of the member