Laboratoire HÉVÉA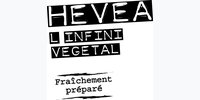 HÉVÉA créateur de cosmétiques originels
Freshly prepared by HÉVÉA, a thoroughly natural concept.

Drawing on its capacity for innovation, HÉVÉA offers the first ever collection of freshly prepared premium organic cosmetics.

The beauty products are all handmade, manufactured in small quantities using an exclusive process and each bearing the manufacturing date. It is this very manufacturing date that bears witness to the meticulous way in which our creations are produced, demonstrating our laboratory's true sense of craftsmanship.

The HÉVÉA range embodies purity and authenticity, appealing to customers that look for perfection, social responsibility and a truly natural touch.
HÉVÉA laboratory presents you PATIO, its new brand fully dedicated to perfume.
Faithful to the ethics of HÉVÉA, PATIO creations are developed according to manufacturing methods (handmade) and in small batches. They are composed of rare and precious natural ingredients, guaranteed to be freshly prepared.
Discover them in our first and unique store PATIO DE LOS PERFUMES. This sublime 17th century Palace of 1500 m², located in the Carrera del Darro, the most emblematic street of the classical Granada, opens its doors and offers you a true olfactory and timeless immersion.
---
Address and contact
Elche parque empresarial
Calle leonardo da vinci, 15
03203 ELCHE
SPAIN
Our activities
Finished products in own brand
Ingredient supplier
Quantités
Small quantities
Large quantities
Our brands