FP MERCURE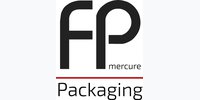 FP Mercure Packaging is specialized in manufacturing folding boxes dedicated to pack and enhance cosmetics, medical devices and bio products … with a specific feature : short and medium runs, customization and different embellishment levels.
A to Z integrated production process, in our facility located in the Alps, between Grenoble and Valence, from design (design office, graphic design department), printing up to various finishing levels (lamination, varnish, embossing, hot stamping, cutting, folding-gluing, …), for prototypes, pre-series, short and medium runs, … including variable data integration, traceability and securization features (unique numbering for limited editions, proof changing, …).
Ideal solutions for multi-models.
---
Address and contact
8, Rue Lafontaine
BP 40135
38160 Saint-Marcellin
FRANCE
---
Contact details
The activities of the member
Providers of skills and related services