Hyteck Aroma-zone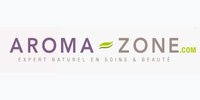 Hyteck Aroma-Zone laboratories welcomes you to visit their website www.aroma-zone.com to discover :
- a very large range of essential oils, vegetable oils and other natural and organic extracts selected for their quality and sourced directly from producers all over the world.
- a range of natural organic cosmetic products, formulated in our laboratories and using our vegetable oils and essential oils.
- more than 200 essential oils
- more than 70 vegetable and carrier oils
- 40 hydrolates and floral waters, most of them certified organic
- plant powders, exfoliant powders, clays, butters, waxes, natural preservatives and vitamins, glycerin,...
---
Address and contact
25 rue de l'Ecole de Médecine
75006 Paris
FRANCE
---
Contact details
Our activities
Finished products in own brand