ISO 16128 standard
Since its publication in 2017, the ISO 16128 standard has created some controversy.
It's part of our assocation's values to try and educate the consumer as to why this publication could be misleading to the consumer. You'll find on this page a variety of articles and videos that help clarify the topic.
Without a real certification, one should always be vigilant about the ingredients of their cosmetic product and always choose a natural composition.
The Cosmebio label and the COSMOS standard are a true guarantee for when is comes to clean beauty.
In pharmacies, parapharmacies, organic stores, mass distribution, mail order and e-commerce, the point of reference that you can trust is Cosmebio.
#stopISO16128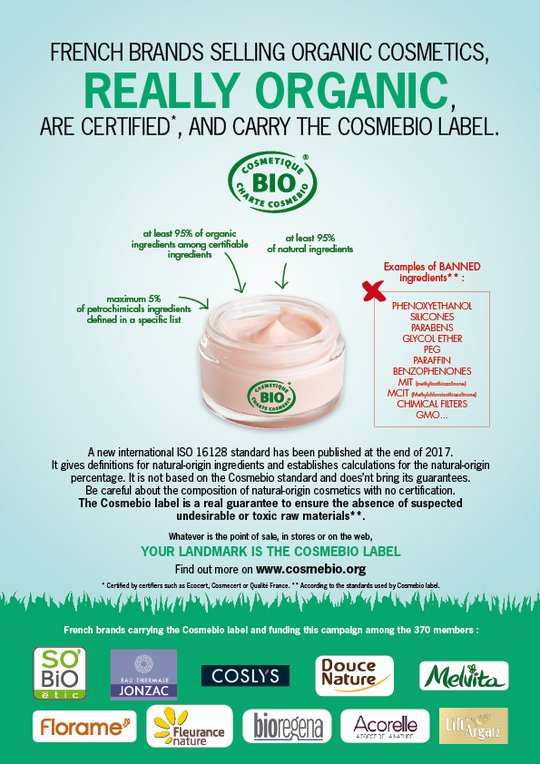 (this campaign is an independent initiative of a group of members, not funded by Cosmebio)
---
ISO 16128 explained in a video
 
(in French)
 
What is ISO 16128?
A news explaining what is ISO 16128 and what is the position of Cosmebio concerning this text.
13 questions of consumers about ISO 16128
A news which answers the questions of consumer about ISO 16128.

ISO 16128: the first products "of natural origin" according to ISO are on the shelves
A news which analyse the composition of a "natural origin cosmetic according to ISO 16128" to show you what can be hidden behind this new marketing claims.