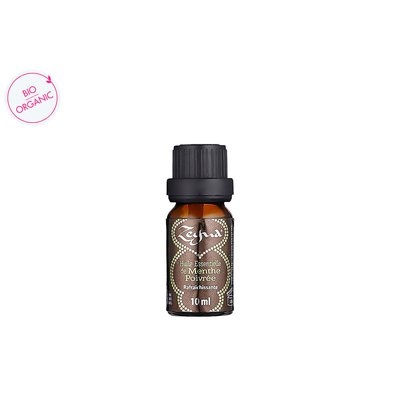 This product is labeled

Product for:
Its name "peppermint" comes from Greek mythology. The nymph Mentha was turned into a plant with a distinct pepper scent, by the queen of Hell, Persephone, out of jealousy.
During Romanian time it was used as a herb, before becoming very well-known in Europe thanks to its several properties and typical fragrance.
Organic peppermint essential oil (EO) suits to skincare and to perfume the atmosphere.
Ingredients
Mentha Piperita Oil, Limonene, Linalool
Distribution network:
Specialized shops
Pharmacies and parapharmacies
Large distribution