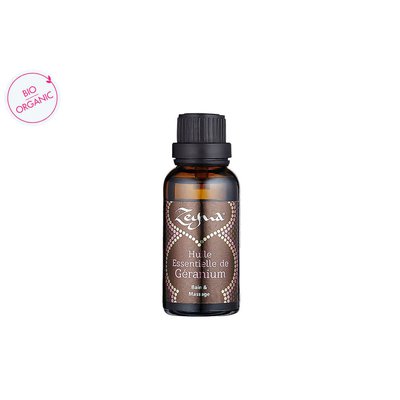 This product is labeled

Product for:
Geranium Rosat, or Pelargonium Graveolens, originated from Africa, was introduced in the Reunion island by the end of the 19th century. Its name of "Bourbon" comes from there (previous name of the island).
This scented plant is well-known in fine perfumery because it is used to create or beautify a rose fragrance.
Organic geranium essential oil suits to skin care, while perfuming it.
Ingredients
Pelargonium Graveolens Oil, Citonellol, Geraniol, Linalool, Citral, Limonene
Distribution network:
Specialized shops
Pharmacies and parapharmacies
Large distribution