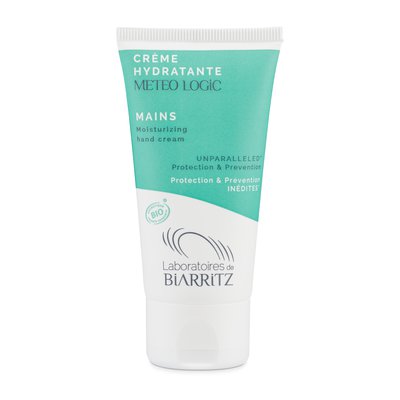 This product is labeled

Product for:
The METEO LOGIC® Hand Moisturizing Cream is a revitalizing moisturiser for intense care through therapeutic hydration:
Occlusive compounds: special ingredients designed to form a protective coating that keeps moisture in,
Emollients: to soften your skin, for optimum comfort and smoothness,
Humectants: moisturize the surface of the skin.
METEO LOGIC® Hand Moisturizing Cream is ideal for taking care of hands fragilised by exposure to external stress (dryness, frequent washing, cold, etc).
Discomfort, redness, and roughness disappear thanks to its moisturizing, soothing, and nourishing ingredients. Its rich and creamy texture provides immediate relief.
Distribution network: