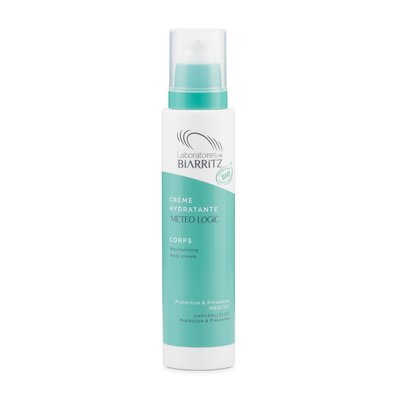 This product is labeled

Product for:
A smart Moisturizing Body Cream:
METEO LOGIC® next-generation organic moisturizers help your skin to adapt and defend itself against external stress (weather, pollution).
Silky-smooth emulsion, that gives skin intelligent hydration thanks to special sugar derivatives.
The active compounds in our METEO LOGIC® Moisturizing Body Cream enhance the skin's cellular defences to provide strong, natural protection from outside aggression.
Distribution network: