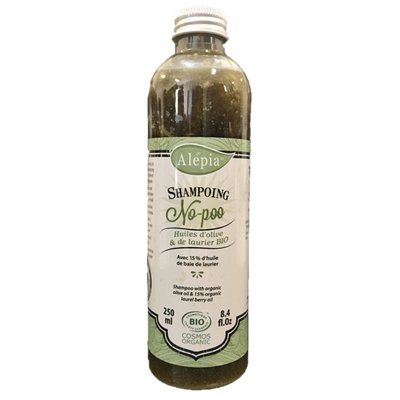 This product is labeled

Product for:
Aleppo No-poo shampoo 15% allies all the softness and virtues of Aleppo soap for a natural and a very soft cleaning. Bay laurel oil gives it strong moisturizing and fortifying properties.
Aleppo shampoo 15% is recommended for normal or dandruff scalps. NB: "no-poo" is the contraction of "no-shampoo". This means that this product contains no detergent ingredients. Its use is a real detoxification of the scalp and hair. It eliminates little by little all the chemicals of conventional shampoos used before. Several weeks of use are necessary before finding light and bulky hair.
This soap has been made by the Master of Allepo, Mr; HARASTANI
Ingredients
Aqua (Water), Potassium Olivate, Potassium Laurus Nobilate, Glycerin, Potassium Hydroxide
Distribution network:
Specialized shops
Pharmacies and parapharmacies
Large distribution