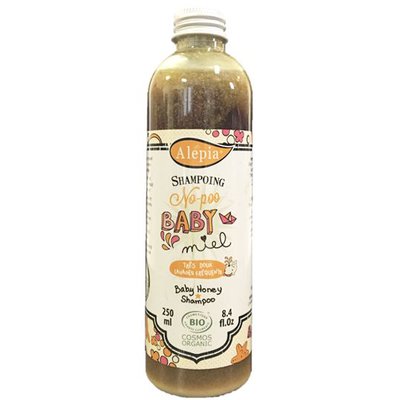 This product is labeled

Product for:
Honey is a millennium ingredient, that was so dear to men, that for very long time it was considered as a divine manifestation. Babymiel shampoo, allies Aleppo soap and honey for a natural and a very soft hair care.
It is recommended for babies and everyone eager to restore softness and vivacity of their hair! NB: "no-poo" is the contraction of "no-shampoo". This means that this product contains no detergent ingredients.
Its use is a real detoxification of the scalp and hair. It eliminates little by little all the chemicals of conventional shampoos used before. Several weeks of use are necessary before finding light and bulky hair.
Ingredients
Aqua (water), Potassium Olivate, Glycerin, Mel, Potassium Laurus Nobilate, Potassium Hydroxide
Distribution network:
Specialized shops
Pharmacies and parapharmacies
Large distribution