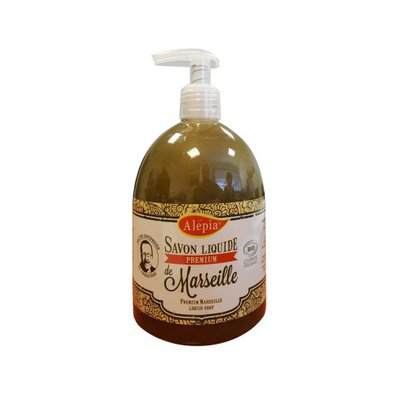 This product is labeled

Product for:
A direct descendant of Aleppo soap, Marseille soap is often made from olive, palm and coconut oils... But at Alepia's, Marseille soap is 100% pure Olive!
This is what gives it incredible sweetness to the skin. Made with organic olive oil, it is suitable for body and face washing, and for all types of skin, even the most delicate.
It is recommended by dermatologists especially in the case of very dry skin or skin conditions such as eczema.
Its gel-foam-foam format allows easy use in the shower or for the hands.
Ingredients
Aqua(Water),PotassiumOlivate, Glycerin,PotassiumHydroxide
Distribution network:
Specialized shops
Pharmacies and parapharmacies
Large distribution