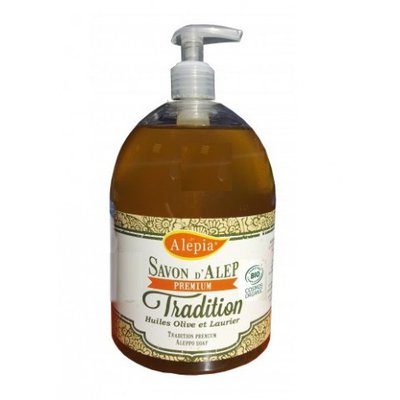 This product is labeled

Product for:
It is in the city of Aleppo in Syria, that the Aleppo soap was born 3 000 years ago, made of local products. It was the Crusaders who brought back the Aleppo soap to the West during the Middle Ages. Aleppo soap is the ancestor of Marseille soap and all today's solid soaps.
Authentic liquid Aleppo soap is destined to the daily cleansing. Its creamy texture easily melts and produces a light moss. It is suitable for normal and sensitive skins.
Ingredients
Aqua (Water), Potassium Olivate, Glycerin, Potassium Laurus Nobilate, Potassium Hydroxide
Distribution network:
Specialized shops
Pharmacies and parapharmacies
Large distribution