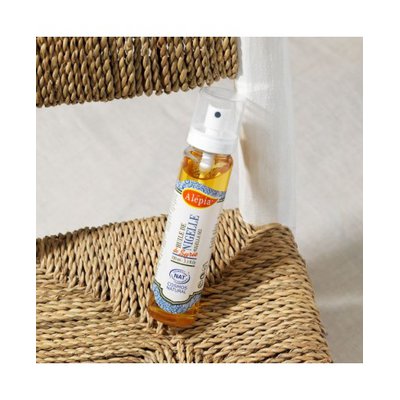 This product is labeled

Product for:
Nigella, also called black cumin, are one of the most ancient plants. Its cultivation are very delicate because its properties depend on the soil. Its little seeds are black and has a spicy flavor.
Considered as a panacea, it was used for the pharmacopoeia of pharaohs, Ayurveda and people from Middle-East. It is also used for cooking.
Its composition approximates essential oils because of its high concentration in trace elements and unsaturated fatty acids. Nigella oil uses a cold pressed extraction process from the seeds.
Syrian nigella oil is recommended for dry skins , dry and brittle hair and to strengthen the immune system.
Ingredients
Nigella Sativa Seed Oil
Distribution network:
Specialized shops
Pharmacies and parapharmacies
Large distribution