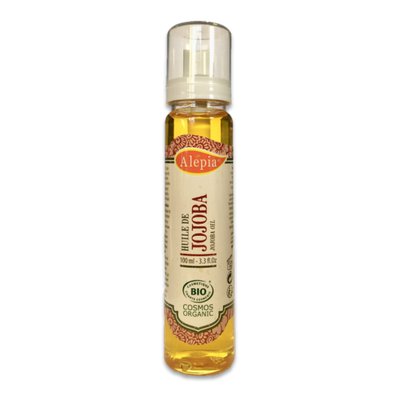 This product is labeled

Product for:
Jojoba tree, also known as wild hazel, grows in Mexico and Arizona. To resist the drought, roots can dig 30m and more to draw water.

Jojoba oil is a vegetal liquid wax, with high level of unsaturated fatty acids, non-greasy and easily absorbable by the skin and hair. Its molecular structure makes it a must for cosmetic market.

Mixed with a few drops of essential oils, it becomes also a sensual massage oil. Re-balancing, Jojoba oil is the only oil suitable for all types of skin and hair.
Ingredients
Simmondsia Chinensis Seed Oil
Distribution network:
Specialized shops
Pharmacies and parapharmacies
Large distribution