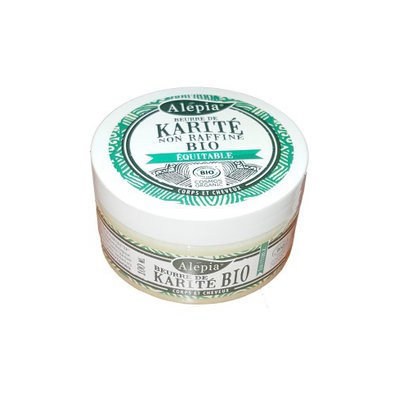 This product is labeled

Product for:
Shea tree grows wild in West and Central African savannah and can reach the age of 300 years, which is why it has been called the "tree of life".
Shea butter is extracted from almond in the shea tree fruit. A mature tree produces generally 20kg of fresh fruits per year. The main producing countries are Mali, Burkina Faso and Senegal.
Shea butter, thanks to its richness in ceramides and vitamins, has been the favorite companion of African women for centuries. The legendary beauty of Nefertiti Queen was due to shea butter with which she mixed Egyptian nigella oil.
It is recommended for dry to very dry skins.
Ingredients
Butyrospermum Parkii (Shea) Butter
Distribution network:
Specialized shops
Pharmacies and parapharmacies
Large distribution