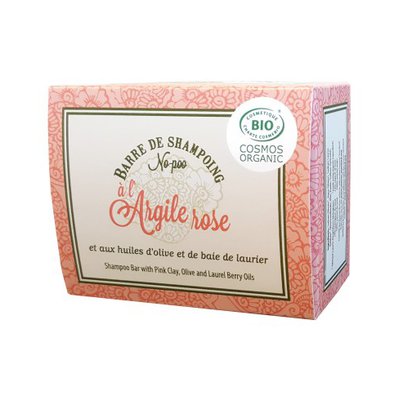 This product is labeled

Product for:
All Alepia Shampoo bars are made with organic and noble oils to ensure the very high quality of the product.
Pink clay is a must on the cosmetic market due to its several properties: calming, demulcent, and regulates the sebum secretion.
The Aleppo Shampoo bar with pink clay is recommended for normal or oily hair. NB: "no-poo" is the contraction of "no-shampoo". This means that this product contains no detergent ingredients. Its use is a real detoxification of the scalp and hair. It eliminateslittle by little all the chemicals of conventional shampoos used before.
Several weeks of use are necessary before finding light and bulky hair.
Ingredients
Sodium olivate (huile d'olive saponifiée), Aqua (eau), Sodium laurus nobilate (huile de baie de laurier saponifiée), Montmorillonite, Illite, Kaolin (argile rose), Sodium hydroxide (traces de soudes extraite du sel marin)
Distribution network:
Specialized shops
Pharmacies and parapharmacies
Large distribution